Click here to LIVESTREAM all liturgies
(To view completed liturgies click on arrow next to Uploads,
then "Past Live Streams" or search by date)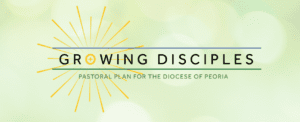 Welcome to St. Mary's Parish!
A hearty welcome to St. Mary's Parish. If you are Catholic and would like to join our parish family, please contact the parish office at stmarysparish@frontier.com or (309) 827-8526 to make arrangements to complete a registration form.
Mission Statement
St. Mary's is a community dedicated to proclaiming the Gospel of Jesus received in the tradition of the Roman Catholic Church and experienced through the Word of God, the Sacraments and service to others in need. Our goal is to accompany everyone on our journey of faith with a spirit of charity and hope, so others will better encounter the Lord's presence through our witness and example.